SimulEYE LENSTAR Shield™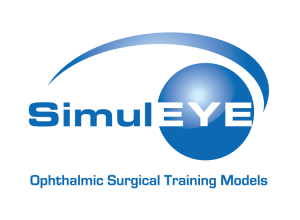 Reduce risks! Protect yourself and provide peace of mind to your patients and staff with the new SimulEYE LENSTAR Shield™. Easily secure the Shield to your LENSTAR® and enjoy extra protection.
Protecting 193 square inches, this custom offering is among the largest breath shields on the market! The LENSTAR Shield™ attaches to the LENSTAR® using SimulEye's proprietary magnet system making it easy to install, remove and clean. The magnets hold the Shield securely so it does not shake or wobble while leaving plenty of room for the joystick.
DIMENSIONS: 16.5" tall x 11.7" wide
DISCLAIMER: The SimulEYE LENSTAR Shield is a product of InsEYEt, LLC and is not manufactured by Haag-Streit USA, Inc. Although this product is intended for use with the LENSTAR 900, Haag-Streit makes no warranties regarding this product and shall not be liable for any loss, cost, damage, or expense arising directly or indirectly from the use of this product. Haag-Streit's sole liability, if any, shall in all cases be limited to the sales price of this product.
$59.95