Wobble Guard™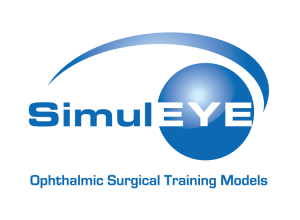 For use with the SimulEYE Breath + Germ Shield™ and similar products.
Reduce wobble!
Wobble Guard™ your Shield to eliminate the teetering, tottering, and wobbling of your breath shields and sneeze guards. This innovative stabilization system attaches to your equipment as easy as 1-2-3:
1. Peel off the adhesive coverings and attach the magnets to your equipment.

2. Slide your breath shield / sneeze guard into place.

3. Bring the "logo magnets" close to where the "adhesive magnets" are attached and simply let go!
Your Wobble Guard™ is now installed and you can enjoy jitter free protection. Our innovative design even allows for adjustment of the shield position as well as the PD while in place. Easy to remove and reinstall for shield cleaning.
DISCLAIMER: The Wobble Guard is a product of InsEYEt, LLC and is not manufactured by Haag-Streit USA, Inc. Although this product is intended for use with the Haag-Streit slit lamp, Haag-Streit makes no warranties regarding this product and shall not be liable for any loss, cost, damage, or expense arising directly or indirectly from the use of this product. Haag-Streit's sole liability, if any, shall in all cases be limited to the sales price of this product.
$19.99